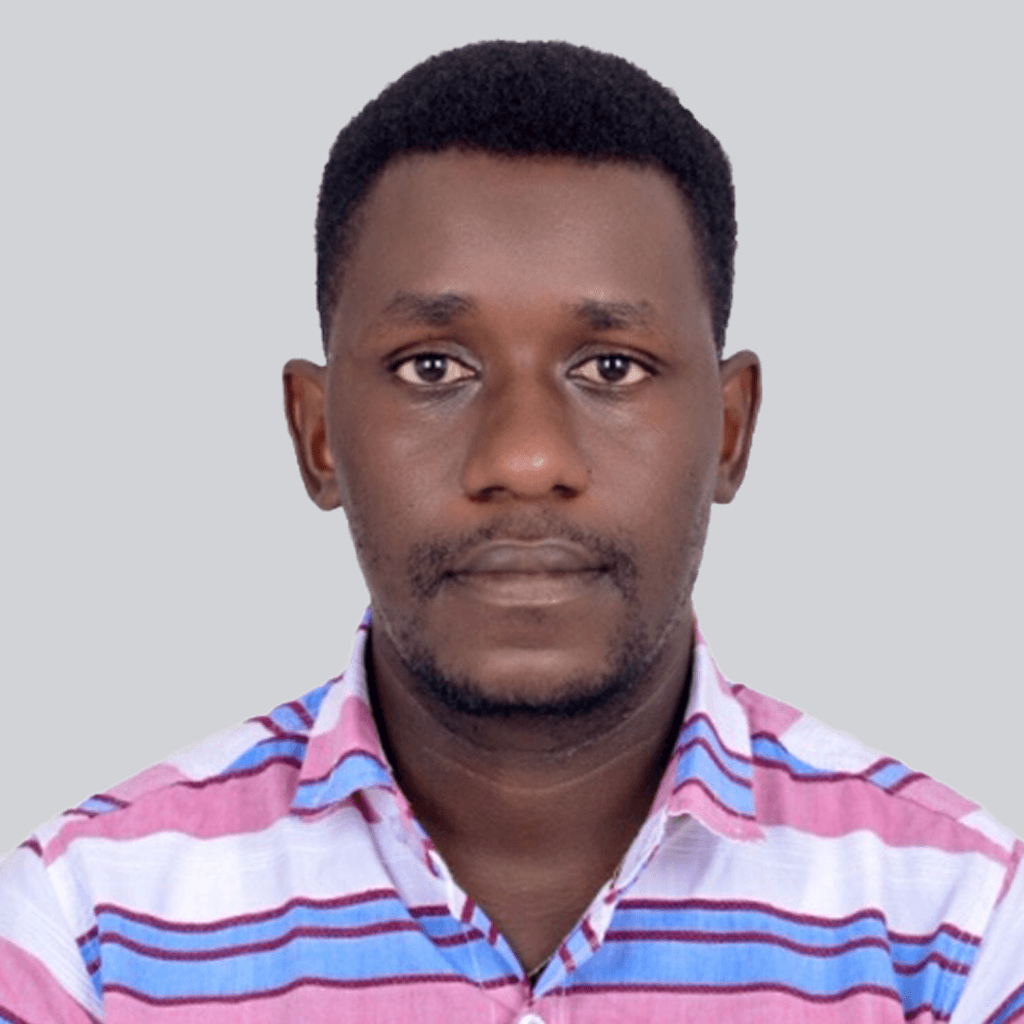 Graduated in Food Science and Technology, bachelor's degree holder. Over last 7 years, he worked with Food manufacturing industry. Prior to join SAL Rwanda, he worked for SOSOMA Industries Ltd as quality assurance and quality control manager and made the company Food safety management system certified to ISO 22000:2018 and HACCP system.
He worked for Africa Improved foods Ltd a food manufacturing industry of Fortified processed cereal-based foods, as a quality assurance analyst by helping the company to consistency complying with the regulatory requirements.
He had an opportunity to work on the instant porridge product at Proctor and Allan Kenya in partnership with AIF as a quality control analyst.
He is a member of technical committee on standards development at Rwanda Standards Boards, trained on different aspect of Food Safety management system based ISO 22000:2018, HACCP, risk assessment ISO 31000:2009, PRP, auditing food safety management system based ISO 19011:2018, SHE (safety Health and environment), Traceability, effective communication, document control system, good agriculture practices, postharvest handling and storage of maize grains.
Core function: Working on the project of PIN specifically on Aflatoxin end to end solutions in maize value chain Nyagatare and Kirehe districts as a Food Technology associate.
Core area of interest: smallholder farmers, cooperatives and food and feed processing company
Core areas of research: Food safety and postharvest management.
Core qualifications: Food Science and Technology (BSc.)
Past organizations: SOSOMA Industries Ltd as QAQC Manager, Africa Improved Foods Rwanda Lts as Quality assurance analyst, Blessed Dairies Ltd as production manager.
Past achievements: establishment of the food safety management system at SOSOMA industries ltd and documentation structure helped the company to be certified on ISO 22000:2018 and HACCP. Successful production of Instant products project at proctor and Allan Kenya in partnership with AIF Rwanda.