Average IQ according to Birth Weight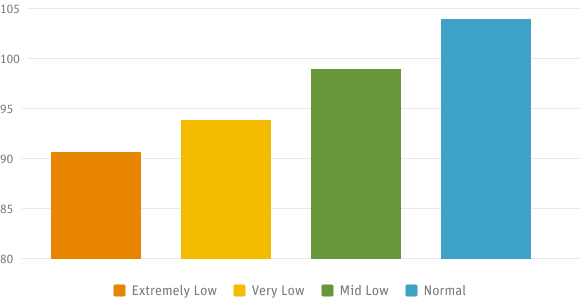 (1) A gradient relationship between low birth weight and IQ: A meta-analysis, scientific reports volume 7, article numer: 18035 (2017) (Huaiting Gu, & Lixia Wang)
The ROI in nutrition is rising
Besides improving livelihoods, good nutrition is a prerequisite for nearly 50% of the SDGs set by the UN, while forming the supportive base for every single one of them. Here's what a world without malnutrition could look like.
Fewer child deaths: Over one-third of child deaths every year would be prevented
Lower disability: We would reduce the burden of disability for children under five by over 50%
Improved livelihoods: Children would grow up to enjoy up to 50% improved wage rates as adults
More female entrepreneurship: Young girls would be 10% more likely to become entrepreneurs as adults
Reduced poverty: Children would be 33% more likely to escape poverty as adults
Richer economies: The GNP of countries in Africa and Asia would rise by 11%
More education for all: School attainment would increase
We make science-driven and timely investments in nutrition because it is essential to uplift vulnerable populations, break the intergenerational cycle of poverty, supercharge the demographic dividend, and advance global welfare and growth.