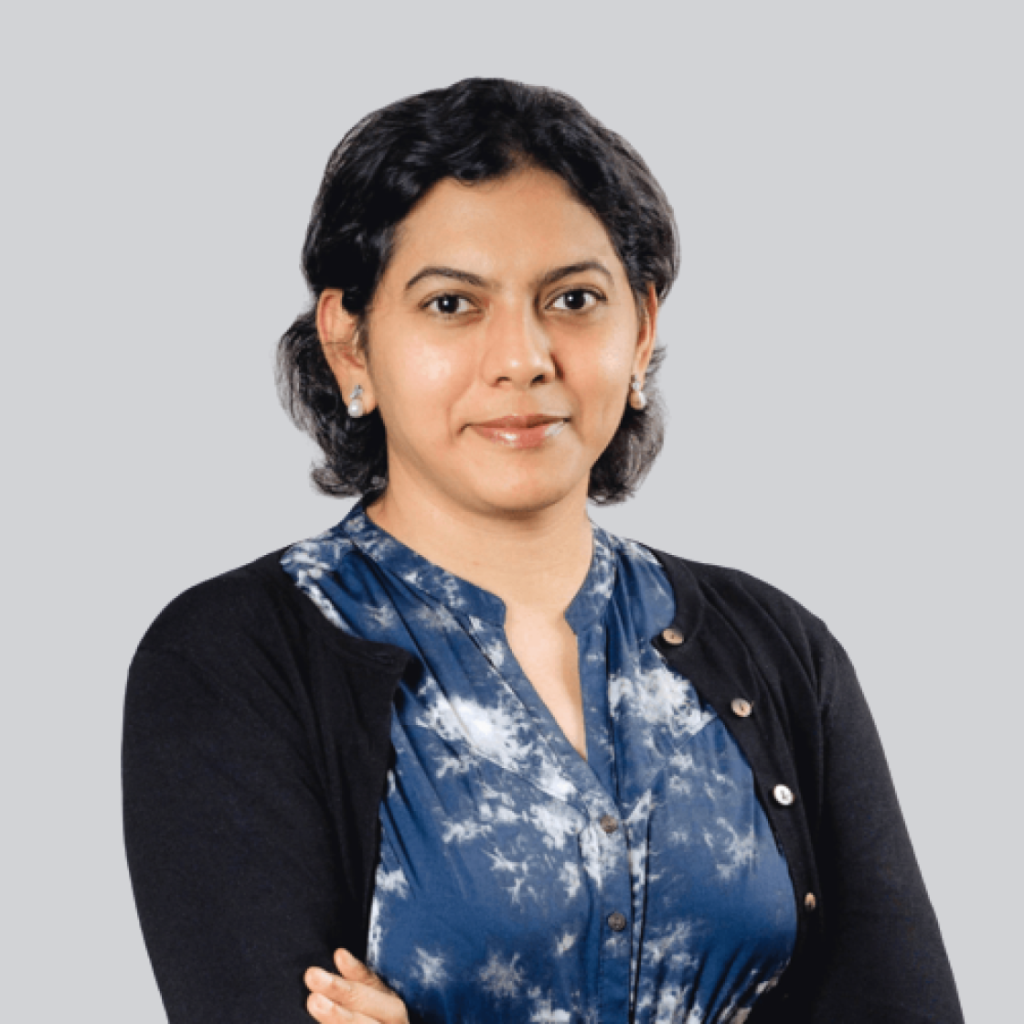 At Sight and Life, Kalpana advances game-changing business solutions, products, and technologies in low-income contexts across several countries in Africa and Asia. Working with farmers and entrepreneurs from grassroots to large enterprises, she ensures affordable nutrition solutions reach the most vulnerable. She is responsible for the design, test, and scale-up of the first-ever, self-sustaining farmer-focused business model in eggs in Africa, the Egg Hub.
Kalpana has worked in many multi-cultural and science-driven contexts at Nestlé Purina, PATH, and DSM to aid innovation and entrepreneurship in agriculture, food, nutrition, global health, water, and renewable energy sectors. She is passionate about women's empowerment and mentoring local teams.
Core functions:

Business models, supply chains, product and technology development.

Core areas of interest:

Agriculture, food, renewable energy, health, entrepreneurship, and women's empowerment.

Core areas of research:

Value chain assessment, product & technology feasibility, and business model development.

Approach to work:

Engaging with local entrepreneurs and building/mentoring local teams.

Core qualifications:

MBA, Harvard Business School; MS Agricultural & Biological Engineering, U. Illinois, Urbana-Champaign; B.Tech. Agricultural & Food Engineer Indian Institute of Technology.

Past organizations:

DSM, Nestle, PATH.

Past achievements:

Designing, testing, and scaling first-ever, self-sustaining farmer-focused business model in eggs in Africa (Egg Hub); bringing world-class business education to entrepreneurs in emerging economies (Harvard's "Food Systems Live!" course); building teams and organizations from scratch; launching more than 30 products in 12 countries.

Global footprint

:

India, USA, Brazil, Mexico, Canada, France, Italy, Switzerland, Bangladesh, Cambodia, Vietnam, Indonesia, Philippines, Nepal, South Africa, Ethiopia, Malawi, Ghana.