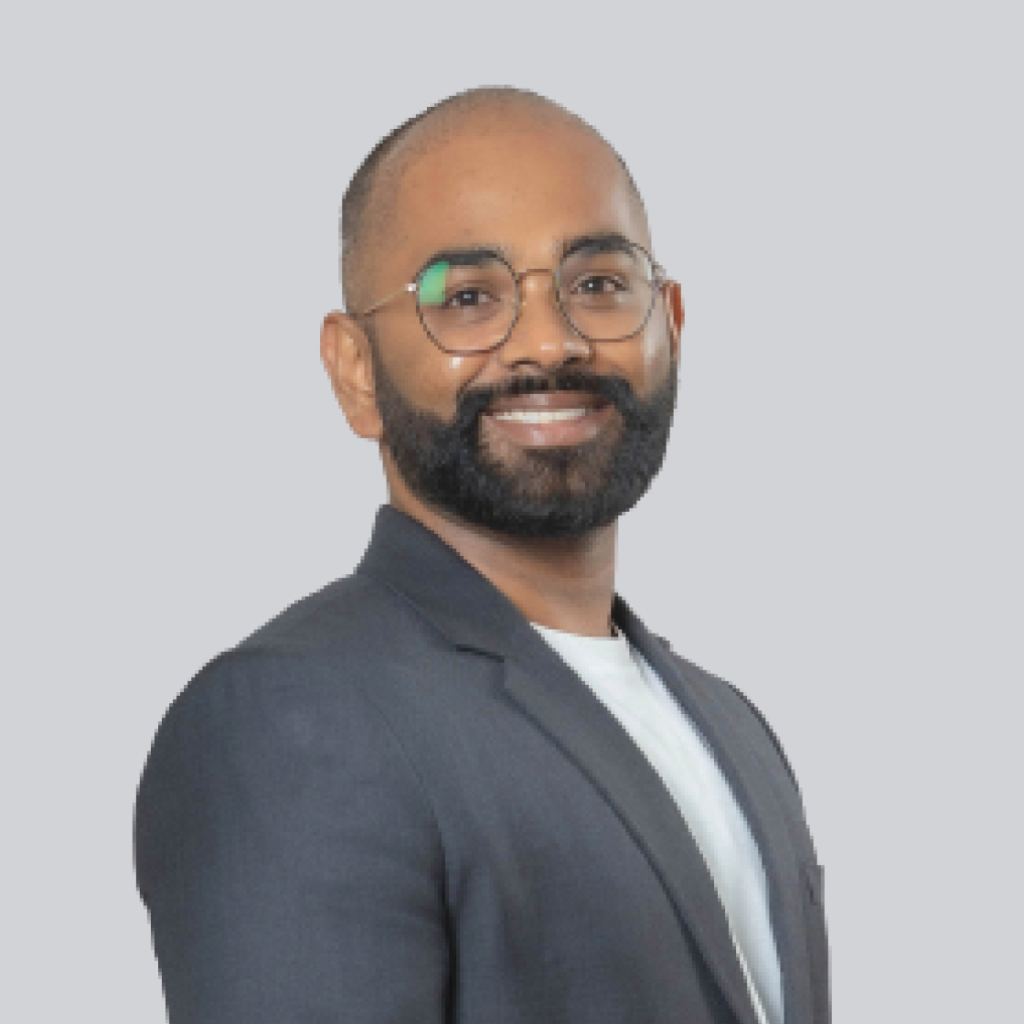 Srujith's work impacts over 2 million beneficiaries, mainly pregnant women, lactating mothers, and children under 5 years.  He designs, implements, and manages a portfolio of market-based models for last-mile access to affordable and nutritious foods in low- and middle-income communities of Southeast Asia, sub-Saharan Africa, and South Asia.
He brings a unique perspective to Sight and Life from his past work with governments, non-profits, international organizations, and the private sector. Srujith holds a master's degree in public administration from Columbia University, an MBA from the Indian Institute of Management, and a bachelor's degree in computer science engineering from DA-IICT.
Core functions:

Business solutions, value chain analysis, monitoring and evaluation.
Core areas of interest:

Technology, entrepreneurship, nutrition, agriculture, food systems, and health.

Core areas of research:

Entrepreneurship and business model development, route to market strategies, and digital technologies for nutrition and food security.

Approach to work:

Harnessing the power of markets to create access to low-cost nutritious foods.

Core qualifications:

MPA, Columbia University; MBA, Indian Institute of Management, Indore; B.Tech in Information and Communication Technology – Dhirubhai Ambani Institute of Information and Communication Technology.

Past organizations:

World Bank, Teach for India, J-PAL.

Past achievements:

Set up Egg Hub, the first self-sustaining business model in Malawi; designed the first market-based model for Multiple Micronutrient Supplements in an emerging economy – Bangladesh.

Global footprint

: India, Jamaica, Malawi, Kenya, Ethiopia, Bangladesh, Indonesia, Switzerland, Brazil, South Africa, Nigeria.